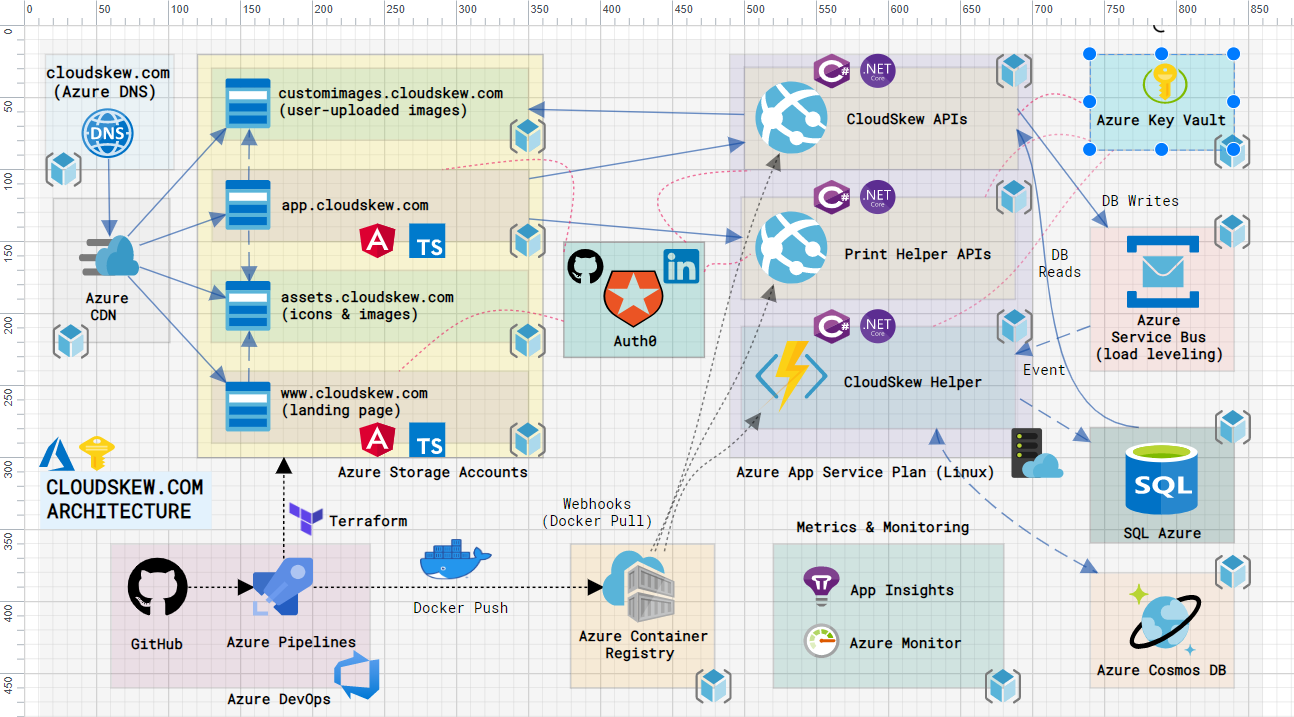 Draw cloud architecture diagrams for free
No installation needed
CloudSkew is an online diagram editor. You don't have to install anything. Just login and start drawing!
All icons preloaded
Icons for AWS, Azure, GCP, Kubernetes, CNCF, Alibaba Cloud, Oracle Cloud and more are already available in the app. You don't have to search for & download icons separately.
It's free
CloudSkew will remain free for individual users. There are plans to add premium features for teams & enterprises in the future.
Diagram repository
CloudSkew is also your cloud diagram repository. All diagrams are auto-saved to CloudSkew's secure backend.
Built-in document editor
With CloudSkew's built-in document editor, you can easily annotate and document your diagrams.
Share, export, print
You can share diagrams via links. Or simply export them to PNG or JPG formats. Or just print them.